The Bachelor of Laws of the University of London International Programmes is an internationally recognised degree course which leads to a Qualifying Law Degree and allows its graduates to exercise the legal profession
As an institute we provide a coaching program for students enrolled with the University of London
Students are given the option to study full-time or part-time while the programme's duration may range from 2 to 6 years.
Academic direction for this LLB degree is provided by six of the Member Institutions of the University of London which have Law Faculty or Department: Birkbeck, King's College London (KCL), London School of Economics and Political Science (LSE), Queen Mary, School of Oriental and African Studies (SOAS) and University College London (UCL).
For more information regarding the Law degree offered by the UOL please visit their website:
https://london.ac.uk/courses/bachelor-laws
This programme is for those who:
Are highly qualified and interested in enhancing their skills and abilities in order to prepare for a career in law in Cyprus or abroad

Wish to train in conducting advanced legal research in English

ish to acquire a prestigious law degree
Career Opportunities:
Holding a degree from the University of London International Programmes is an accomplishment of excellence, internationally recognised by universities and employers. This is due to the fact that the University of London is one of the most acclaimed educational institutions in the world, universally renowned for its high academic standards. Graduates of this programme will have successfully completed an internationally recognised degree course and will have acquired all the necessary skills rendering their expertise a valuable asset in a wide array of professional fields in Cyprus and abroad.
Why register with the UOL and receive coaching services from the Private Institute of Law?
It is a high-ranking degree which is valued and recognized by employers

The degree is recognized by the Cyprus Bar Association – graduates are able to register as trainee lawyers.

It is possible to finish the entire degree within 2 years if students qualify for graduate entry

The LLB law degree offered by the University of London is flexible

There are two examination periods each year; May and October – which means you can fit the degree around work and family commitments

You can pace your studies and completion of the degree with your work commitments

Coaching sessions take place just once a week – making it entirely possible for your studies not to affect your work

Private Institute of Law coaches are highly experienced in guiding students through the UOL LLB programme

The end cost of the degree is a fraction of other law degrees on the island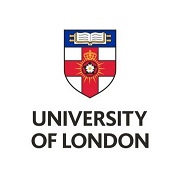 For more information regarding the UOL LLB Law Degree please email us at This email address is being protected from spambots. You need JavaScript enabled to view it.